Catalogs

>

PARCOM
Catalog excerpts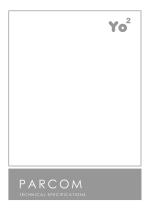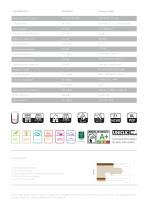 Product Data Dimensions & Thickness Total weight Impact sound reduction Effect of castro chair Dimensional stability Thermal resistance Residual indentation Very good resistance Emissions value in comformity with U-sign Locking strenght Abrasion resistance Micro scratch resistance Stain resistance Slip resistance Leimfreies Klick-System Glueless click-system Composition 1 2 3 4 5 3. 6,8 mm High density, moisture retardant fibre-board 4. 0,8 mm Real wood backing The details given above may be subject to change for the benefit of further improvements. The displayed floor designs might be...
Open the catalog to page 2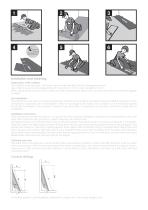 Installation and cleaning Preparation of the subfloor The subfloor must be clean, dry, level, have tensile strength and be compression-proof. Use a filler to level out any irregularities of more than +/- 2 mm over a length of 1.5 m. When dealing with rooms without cellars or for all mineral bases, install a 0.2 mm thick pe foil first as insulation against humidity. Pre-installation Wood klick must be kept at a room temperature of 20-22 and a relative humidity of about 50-60% for 24 hours for acclimatization purposes prior to installation while the package is still closed. The condition of...
Open the catalog to page 3
All YO2 DESIGNS catalogs and technical brochures
Archived catalogs
Compare up to 10 products