Catalogs

>

NET TROLLS
Catalog excerpts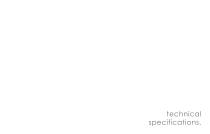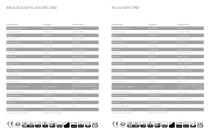 Product Data Product Data Manufacturing process Manufacturing process Frontside structure Frontside structure Chromojet Print Chromojet Print Pile material Pile material Primary backing Primary backing Secondary backing Felt backing Secondary backing Felt backing Pile weigth Pile weigth Total weight Total weight Pile height Pile height Total thickness Total thickness Wear classification Wear classification Comfort rating Comfort rating Surface resistance Surface resistance Vertical resistance Vertical resistance Sound absorption coefficient Sound absorption coefficient Impact sound...
Open the catalog to page 11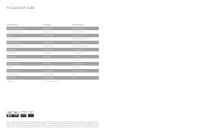 Product Data Manufacturing process Frontside structure Chromojet Print Pile material Primary backing Secondary backing Pile weigth Total weight Pile height Total thickness Wear classification Comfort rating Fire rating Only sutable for rugs These details are approximate. Complete specification details and associated certificates together with tolerances applying to the above can be provided upon request. We reserve the right to alter specifications without notice. Due to method of manufacture, perfect pattern and/ or colour matching cannot be guaranteed. In cut pile carpet, shading/ pile...
Open the catalog to page 12
All YO2 DESIGNS catalogs and technical brochures
Archived catalogs
Compare up to 10 products