Catalogs

>

KASTHALL

>

Herbarium
Catalog excerpts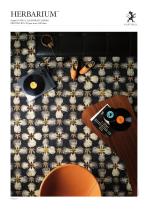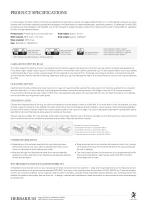 PRODUCT SPECIFICATIONS In recent years, Gunilla's interest in flowers and gardens has also led to a series of images called Herbarium, in which designs are built up using flowers that Gunilla has collected, pressed and arranged in multiple layers to create kaleidoscopic, geometric patterns. To celebrate Gunilla's 25th anniversary as chief designer with Kasthall, one of her Herbarium images has been made into a rug that will be sold in limited edition, signed by Gunilla, through selected stores. Product type: Printed rug in pure wool and linen Total height: approx. 10 mm Weft material: 86%...
Open the catalog to page 2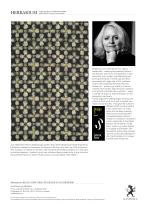 Design GUNILLA LAGERHEM ULLBERG PRINTED RUG IN pure wool AND linen Herbarium is an example of how classic handicrafts – weaving and pressing flowers – can become new forms of expression in their encounter with modern manufacturing and printing techniques. Printed rugs are often associated with large rolls of flat, synthetic wall-to-wall carpeting. Between that and Herbarium – woven rugs made of a natural material with printed, high-resolution patterns in an almost unlimited colour scheme – stand a number of years' of experimentation on the production machinery. Gunilla Lagerhem Ullberg...
Open the catalog to page 3
All KASTHALL catalogs and technical brochures

Archived catalogs

Compare up to 10 products