Catalogs

>

Explovent Catalog
Catalog excerpts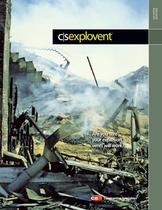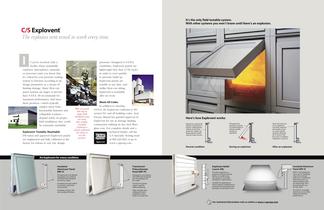 f you're involved with a facility where potentially explosive atmospheres, materials or processes exist, you know that it's critical for your pressure venting system to function according to its design parameters as a means of limiting damage. Many blow-out panel systems are larger or heavier than N.F.P.A. 68 recommends for maximum performance. And since these products—which typically employ shear bolts, fractionable fasteners and collapsible washers— depend solely on proper field installation, they could be extremely unreliable. Explovent: Testable, Resettable FM tested and approved...
Open the catalog to page 2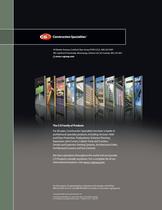 For the nearest C/S representative, or literature and samples, call toll free 800-222-0201 in U.S.A. and 888-895-8955 in Canada, or visit www.c-sgroup.com ©Copyright 2008 Construction Specialties, Inc. Construction Specialties, Inc. reserves the right to make design changes or to withdraw any design without notice. Printed in U.S.A. Series 09 The C/S Family of Products For 60 years, Construction Specialties has been a leader in architectural specialty products, including: Acrovyn® Wall and Door Protection, Pedisystems® Entrance Flooring, Expansion Joint Covers, Cubicle Track and Curtains,...
Open the catalog to page 3
All CS - Construction Specialties catalogs and technical brochures

Archived catalogs
Compare up to 10 products