Booth:
WIRQUIN
Tourbillon Shower waste D50 -
2 Pages
TOURBILLON
Ø50
SHOWER WASTE
2 de
sign
s in
1!
Overlapping washer
Multi-diameter outlet
Ø40 / Ø41 / Ø43 / Ø50
Waste basket
A combination of
design and easy
maintenance !
wirquin.com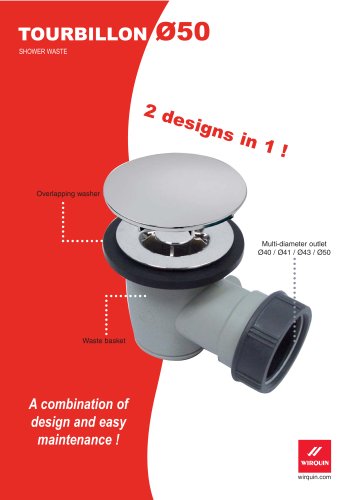 P. 2

CONSUMER ADVANTAGESEasy to clean thanks to a removablewaste basket• 2 designs in 1, dome or flat grid• The waste basket can be removed and...
Text version
All WIRQUIN catalogues and technical brochures