VADO Building Regulations Part G catalogue (PDF) -
8 Pages
synergie SYN-109-C/P
V A D O h a s
life LIF-HEAD/18/SA-C/P
6
VADO is the preferred partner of designers,
architects and developers due to the
comprehensive range of brassware and showering
solutions to meet every specification requirement.
VADO can supply all its products to be
X XX compliant, allowing your needs for any
style, price level and performance to be met.
VADO guarantees the product for 12 years, and
achieving these regulations does not require any
compromise on quality and design.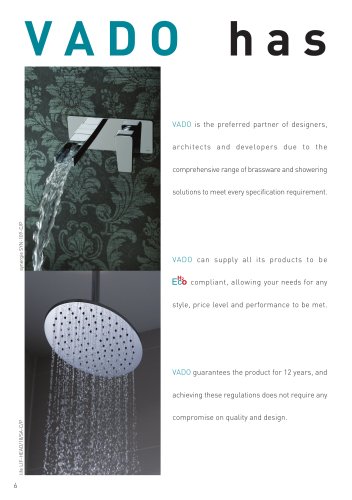 Text version
All VADO catalogues and technical brochures
Archived catalogues