Booth
USG
USG Ceiling Systems Catalog -
330 Pages
2008/2009
Ceiling Systems
Specialty Ceiling Systems, Acoustical Ceiling Panels, Suspension Systems, and Integrated Ceiling Systems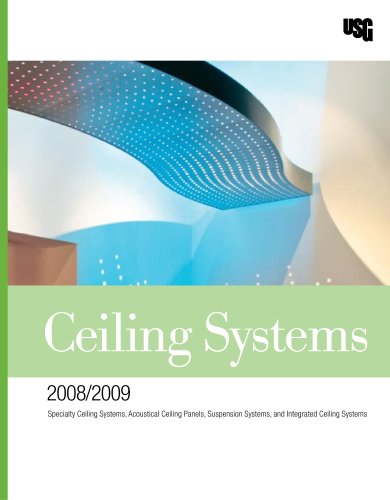 P. 2

Realize Your VisionUSG is a leading manufacturer of building materials for the construction and remodelingindustries. From major commercial development...

P. 3

1Beautiful, Lasting and Sustainable EnvironmentsDesign with ConfidenceWith over a century of service to the building industry, USG understands the issuesyou...

P. 4

2ContentsThis handy desktop reference is an easy-to-use guide to the comprehensive selectionof ceiling systems from USG. Inside you'll discover clear,...

P. 5

3New From USGUSG Design StudioSpecify quickly. Specify correctly.Introducing USG Design Studio, a new web-based platform that provides architects, designers...

P. 6

This dynamic new system features individually fabricated aluminum panels that uniquely interconnect toform a continuous, uninterrupted plane—all...
Text version
All USG catalogues and technical brochures
Archived catalogues