Booth

Tarkett
Group: Tarkett
STYLE ELLE XF -
6 Pages
Infinitely flexible and totally practical, 'Style'
is the perfect foundation for a wide range of
concepts and segments. The neutral palette
offers a clear, uncluttered background that will
complement but never overwhelm architectural
or interior choices.
In addition, the two designs, linear and
marbled, have been carefully selected for
maximum versatility and energy and rhythm
where required. The discrete marbling is a
practical solution for maintaining a high
quality appearance with a lasting impression
of cleanliness, while the linear design can
provide direction in corridors or open areas.
'Style'
the perfect
foundation
for a wide range
of concepts
and segments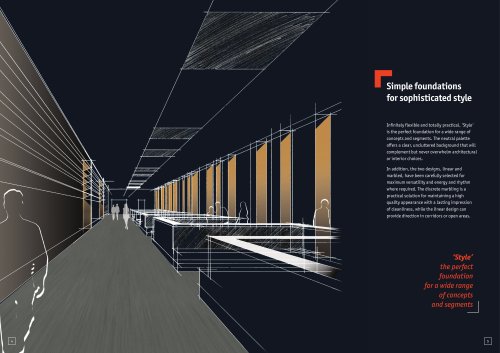 Text version
All Tarkett catalogues and technical brochures
Archived catalogues