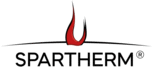 Booth
Spartherm Feuerungstechnik GmbH

Catalogues

News

Exhibitions
C O L L E C T I O N -
32 Pages
P. 16

Modell I Varia 2Rh

P. 18

Modell I Varia Sh

P. 20

PR EM I U M INDIVIDUELLE FEUERKULTUR AUS DER MANUFAKTUR Individual fire culture from the manufactory Une culture individuelle du feu Cultura del fuoco...

P. 22

22

P. 23

FEUER TRAUM 23

P. 24

H;0! FEUER UND WASSER IM EINKLANG MIT DER NATUR Fire and water in harmony with nature Le feu et l'eau en accord avec la nature Fuoco e acqua in linea con...

P. 25

STELLEN SIE SICH VOR, IHR WARMES WASSER KOMMT AUS DEM KAMIN. Nicht mglich, denken Sie? Weit gefehlt, denn ein groBer Teil unseres tglichen direkten oder...
Text version
All Spartherm Feuerungstechnik GmbH catalogues and technical brochures