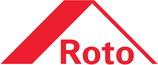 Booth

Roto Dach und Solartechnologie
Group: ROTO
WINDOWS STORIES -
30 Pages
P. 2

2CONTENT OVERVIEWINTRODUCTIONThe eyes of a human being are the key to their soul, the windows of a house thedoor to its history. They open rooms, create...

P. 3

3A LOOK AT THE PIONEERHARDWARE VITALISES THE WINDOWWindows don't have it easy: on no other part ofthe building are there so many conflicting requirements.They...

P. 4

4A LOOK AT THE HISTORYFROM VINDAUGA TO INSULATION GLASSAbout 6,000 years ago, the long path to the contemporary window took concreteform. Wall hatches...

P. 5

5HISTORYToday we owe it to modern technology that we feel fully content in our own fourwalls the whole year round. In the winter, we benefit from thermally...

P. 6

A LOOK AT THE POSSIBILITIESMOVE WALLS, CREATE NEW ROOMS AND SAVE ENERNew windows create a new living experience. Their functionality brings manycomforts,...
Text version
All Roto Dach und Solartechnologie catalogues and technical brochures
Roto NT

284 Pages
Archived catalogues