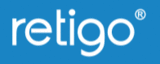 Booth
RETIGO Ltd.

Catalogues

News

Exhibitions
RETIGO Vision combi steamers -
17 Pages
P. 2

Retigo Vision is coming... __________________1Unlimited cooking fantasies _______________ 2/3Just a touch is needed __________________ 4/5Helping hand...

P. 3

U N L I M I T E D C O O K I N G F A N T A S I E SRetigo EASY COOKINGEASY COOKING gives you exciting possibilities to easily and quicklyset up the cooking...

P. 4

ACMAutomaticky pøizpùsobí technologii vaøení vloženému množství potraviny a zaruèuje tak stejnou kvalitu...

P. 5

H E P L P I N G H A N D A N Y W H E R E A N D E V E R Y W H E R ERetigo VISION AGENTThere are no traps waiting for you in the RETIGO VISION control menu.However,...

P. 6

S I M P L I C I T Y I S T H E R U L E . . .Retigo TOUCH & COOKWork made funAre you thinking about making your work with the RETIGO Vision combisteamers...
Text version
All RETIGO Ltd. catalogues and technical brochures
Archived catalogues