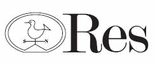 Booth::
Res Italia
Catalogues

News

Exhibitions
Res Book One -
99 Pages
081 Dorsia Porte a libro. Telaio rivestito in New Wood color Rovere e vetro Ambra Acidato. Bi-fold doors with New Wood colour Rovere frame and Ambra Acidato glass. >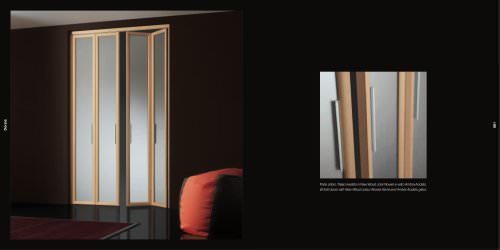 P. 37

Dorsia071 >

P. 38

073 Dorsia Il nuovo meccanismo di scorrimento e il particolare estruso del telaiodella porta permettono lincasso a soffitto del binario. A brand new sliding...

P. 39

075 Dorsia Telaio in alluminio anodizzato e vetro Blu.Con binario fissato a parete. Anodized aluminium frame and Blu glass.With railattached to the wall....

P. 40

077 Dorsia >

P. 41

079 Dorsia Nella finitura alluminio anodizzato completata dal vetro AmbraAcidato. La particolare e originale maniglia in estruso di alluminio,incassata...

P. 43

Dorsia083 Telaioin New Wood color Teak e vetro Bianco Latte. Lo stipite, lamaniglia e il blocco di chiusura sono in alluminio anodizzato. New Wood colour...

P. 44

Dorsia085 >

P. 45

Dorsia087 Porta battente. La placca in alluminio anodizzato contiene unmeccanismo di chiusura a magnete. Wing door. The plate is in anodized aluminium...

P. 46

089 Dorsia Tira_Spingi Ideale per ambienti caratterizzati da forti passaggi ( uffici,locali pubblici)si distingue per la cerniera brevettata, che consente...

P. 47

091 Dorsia Innovativo il design con lostipite immurato per un maggiorsfruttamento del vano luce. E' disponibile anche nella versione con sti.normale....
Text version
All Res Italia catalogues and technical brochures
BOOK FOUR

111 Pages

News 2012

19 Pages

LEVIA

14 Pages
Archived catalogues
Res Book two

91 Pages