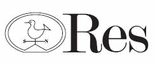 Booth
Res Italia
Catalogues

News

Exhibitions
Res Book One -
99 Pages
065 Mood XL Porta battentein New Wood color Rovere e vetro Acidato. Wing doorin New Wood colour Rovere and Acidato glass. >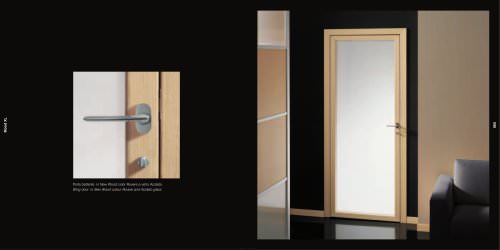 P. 29

055Mood XL >

P. 30

057 Mood XL Porta a scomparsa nel muroin New Wood color Rovere. Lo stipite in alluminio rivestito in New Wood color Rovere. Door sliding inside the wallin...

P. 31

059Mood XL >

P. 32

061 Mood XL Porte a libro con telaio in alluminio anodizzato e vetro Ambra Acidato. Bi-fold doors with anodized aluminium frame and Ambra Acidato glass....

P. 33

063 Mood XL >

P. 35

Dorsia . Design UTR Innovativi sistemi di scorrimento per porte scorrevoli e cernierebi-direzionali per porte a battente.Risultati funzionali ed estetici...

P. 36

069 Dorsia Versione con porte scorrevoli contrapposte con binario a soffitto.Vetro Fumo Acidatoe traversi. Two-way sliding doors with rail attached to...

P. 37

Dorsia071 >

P. 38

073 Dorsia Il nuovo meccanismo di scorrimento e il particolare estruso del telaiodella porta permettono lincasso a soffitto del binario. A brand new sliding...

P. 39

075 Dorsia Telaio in alluminio anodizzato e vetro Blu.Con binario fissato a parete. Anodized aluminium frame and Blu glass.With railattached to the wall....
Text version
All Res Italia catalogues and technical brochures
BOOK FOUR

111 Pages

News 2012

19 Pages

LEVIA

14 Pages
Archived catalogues
Res Book two

91 Pages