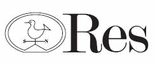 Booth
Res Italia
Catalogues

News

Exhibitions
Res Book One -
99 Pages
043 Glossy Porta laccata in Bianco Lucido con maniglia incassata. Bianco Lucido lacquered door with inset handle. >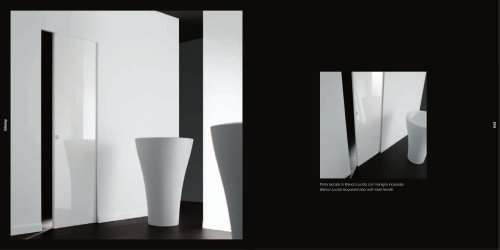 P. 18

Dec033 >

P. 19

Dec035 >

P. 20

037 Dec Telaio Brill Nero e vetro Notte. Brill Nero frame and Notte glass. >

P. 21

Glossy . Design Santambrogio e CavanaPorta in tamburato nella versione a battente, con serratura amagnete, e a scomparsa. Disponibilein finitura laccata...

P. 22

041 Glossy >

P. 24

Glossy045 Porta battentein Nero Lucido e stipite immurato. Lessenziale manigliaҨ in finitura cromo opaco. Wing door with Nero Lucido finish and build-in...

P. 25

047 Glossy >

P. 26

Mood XL . Design Santambrogio e Cavana Sistema caratterizzato da un telaio dalla dimensione importante, che,unito a rivestimenti in essenza, produce un...

P. 27

051 Mood XL Binario incassato nel soffitto.Telaio con traversirivestito in NewWood color Teak. Allinterno: cabina armadio Twin in rovere moro. Rail fitted...

P. 28

053 Mood XL La maniglia in alluminio anodizzato parzialmente incassata nel telaio,creando un suggestivo gioco di linee e di spessori. The anodized aluminium...
Text version
All Res Italia catalogues and technical brochures
BOOK FOUR

111 Pages

News 2012

19 Pages

LEVIA

14 Pages
Archived catalogues
Res Book two

91 Pages