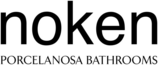 Booth

noken
Group: PORCELANOSA Grupo
SHOWERS NOKEN -
84 Pages
P. 46

46JETSBODY JETSUna apuesta segura a la hora de equipar elespacio de baño de forma simple, elegante yfuncional es optar por la combinación de...

P. 47

47

P. 48

48JETS / BODY JETS

P. 49

JETS / BODY JETS130101130101ESSENCE-CJet lateral de ducha orientable con conexiones de 1/2".1/2'' concealed body jet.cromo - chrome 100093548...

P. 50

50JETS / BODY JETS105105HOTELSJet lateral ducha orientable con sistema AIR ECO, conexión 1/2".Adjustable side shower jet with AIR ECO system,...

P. 52

52TERMOSTÁTICASTHERMOSTATIC VALVESEl sistema termostático presenta la ventajaA thermostatic system offers the advantagede mantener constante...

P. 53

53

P. 54

54TERMOSTÁTICAS / THERMOSTATIC VALVESgiroGracias a la innovadora tecnología que poseen lasgriferías termostáticas de Noken, podrás...

P. 55

TERMOSTÁTICAS / THERMOSTATIC VALVESsoftThankstoinnovativetechnologywithNokenthermostatic mixers, you can enjoy water at a constanttemperature, from...

P. 56

56TERMOSTÁTICAS / THERMOSTATIC VALVESACRO-NTermostática externo ducha con termoelemento de ceraincorporado. Conexiones de 1/2". Incluye...
Text version
All noken catalogues and technical brochures
Archived catalogues
IRTA COLOURS

6 Pages