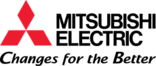 Booth

MITSUBISHI ELECTRIC
Group: Mitsubishi
Product Range 2008-2009 -
152 Pages
P. 2

Air conditioning with a world brand First class service performance Mitsubishi Electric creates a climate of wellbeing everywhere people live...

P. 3

Mitsubishi Electric 2 On this catalogue 4 M-Series |Room air conditioners 5 Mr. Slim |Split and multi split systems 45 Zubadan...

P. 4

On this catalogue Mitsubishi Electric Europe B.V. is continuously striving to further develop and enhance its products. All descriptions, illustrations,...

P. 5

General product information Advantages and application 6 Overview indoor units 10 Overview Multi Split outdoor units 11 Split indoor...

P. 6

Room air conditioners for optimal climate With our M-Series you can have an energy-saving cooling or heating system of small to medium size. The advanced...
Text version