DCN circular diffusers -
8 Pages
DCN CIRCULAR DIFFUSERS
The DCN series diffusers are designed to be used in air-conditioning, ventilationand heating.
They can be mounted in false ceilings or suspended from the ceiling.
Its circular shape assures a uniform air pattern in all directions, which provides
a high level of induction rate of the air in the atmosphere.
They can be used in premises up to 4 meters high and with a temperature
differential up to 12, obtaining good results, not only in air speed but also in
sound pressure level in the comfort zone.
1 09/04 >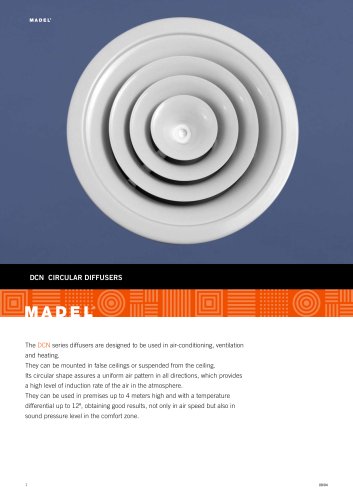 Text version
All MADEL catalogues and technical brochures
ZONING SYSTEM CATALOGUE

20 Pages
Archived catalogues