Catalogue Addendum -
35 Pages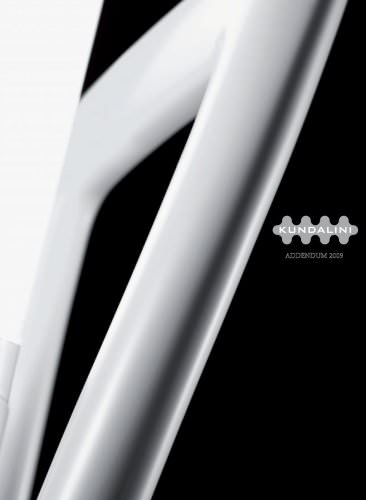 P. 3

Kundalini starts its activity back in 1996, when it developed the intuition of a new typologyof lamps defined as "Object of inner Illumination":...

P. 4

i n d e xfloorceilingwallabyss spot20hopf & wortmannosko+deichmannd e s i g n e r semmanuel babled bakery groupgiorgio gurioliatomium outdoor24hom...

P. 5

Suspension lamp with glassdiffuser and die castedaluminium heat sink. HighVoltage Power Led. It canbe realized on demand as amultiple pendant chandelier.Lampada...
Text version
All Kundalini catalogues and technical brochures
Kundalini Mini Catalogue 2010

42 Pages

Kundalini Chandeliers

13 Pages

Kundalini Catalogue

145 Pages