Gaggenau Collection -
158 Pages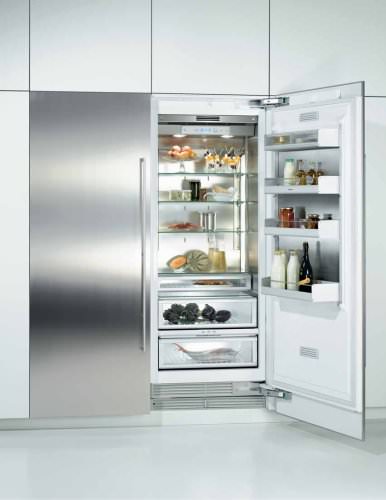 P. 80

Magnificent cuisine demands pure, fresh ingredients. Gaggenau offers the perfect cooling appliances for this task, fulfilling every demand. Everything...

P. 81

The new premium line: modular column — ——----_________ refrigeration, freezers and wine storage units - The new benchmark...

P. 84

The modular column RC 472 refrigerator with the modular column RF 471 freezer - Fresh food storage in top form: two of the new appliances, each...

P. 86

The modular column RW 464 wine storage unit - The wine storage unit from the modular column refrigeration series, shown as a duo. Two separately...

P. 88

The RB 491 bottom freezer - All advantages of the new modular column refrigeration series in one large appliance: 36 inches wide. Can be fully...
Text version