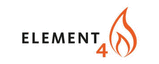 Booth:
Element4 B.V.
Element4 2012 -
29 Pages
P. 23

MONDRIAANNED. Inbouwhaard met aluminium-antraciet of zilver-roodframe. Keuze uit houtset en witte Carrara kiezels.ENG. Built-in fire with alumiunium-anthracite...

P. 24

Gesloten systeemGas balanced flueGeschlossenes VerbrennungssystemElement4 gashaarden kunnen vrijwel in ieder kamer worden geplaatst. HetA balanced flue...

P. 25

Optioneel/Optional/Option/En optionAchterwand steenmotief nostalgischBrick line nostalgic interiorBackwall black glassSteinmotiv Nostalgic-RückwandRückwand...

P. 26

VentilatieroosterBedieningsluikAfstandsbedieningMuurschakelaarAan de zijkanten van de boezem dienen convectieroosters te worden geplaatst,Bedieningsluik...

P. 27

BidoM odB io pOpticVesuvius140Vesuvius100VulcaImpIngebracht vermogen aardgas G20 (kW)*(I2H/I2E/I2E+)Vermogen (kW)12,510,112,512,09,512,512,09,59,511,211,212,58,39,67,67,67,67,69,58,19,59,17,69,59,17,67,68,38,39,56,27,65,85,85,85,8Puissance...

P. 29

E l e me n t4 B.V.Paxtonstraat 23NL-8013 RP ZwolleP.O. Box 40121NL-8004 DC ZwolleThe NetherlandsPhone: +31 (0)38 420 90 20Fax:  +31 (0)38 420 90 21www.element4-fires.cominfo@element4.nlIn...
Text version
All Element4 B.V. catalogues and technical brochures
Element4 2013

31 Pages

Element4 2011

21 Pages