Les Belles Portes de Provence -
16 Pages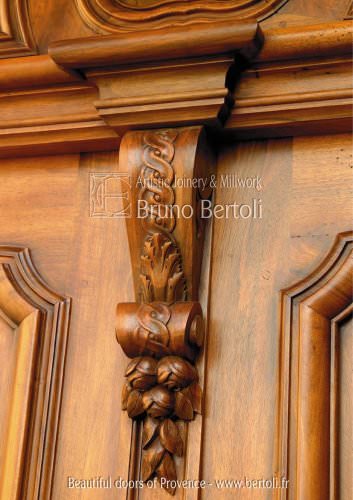 P. 2

All of our doors are handcrafted in our workshop by artisans using the same tools and techniques that have remained unchanged for hundreds of years,...

P. 3

Since 1976, a continuing passio n dale dame aeaad laraedted fa cur areatfail; a nafle and'natural' redaarce cafale If renemna etdelf tf cnlf...

P. 4

Stone surrounds by Carrires Serre Frres & Co. M訩nerbes - 84560 - France Tl. +33 (0) 4 90 72 23 60

P. 5

Entry doors Bolection molding construction Monfort With or without transom. Custom sizes, dim. ll'-9" x 6'-6" French Walnut Entry doors...

P. 6

Bolection molding construction Castel dim. 7-0" x 3'-7" French Wakut Malzac with central handle dim. 7'-0" x 3'-3" French Oak Bastide dim....
Text version
All Ebénisterie d'Art BERTOLI Bruno catalogues and technical brochures
FILOMURO

62 Pages

GABILIA

23 Pages