Booth
COLLINET sièges
COLLINET Contract -
8 Pages
CONVERTIBLE
SOFAS
Collinet create timeless furniture, comfortable
while still keeping that spirit of functionality.
The sofa beds blend well with all the styles
while still offering a good nights sleep.
LOBBY
The lobby area wants to be warm and intimate,
a real haven of peace where we like relaxing.
The armchairs, tables and sofas have been
conceived and created for a friendly and
welcoming atmosphere.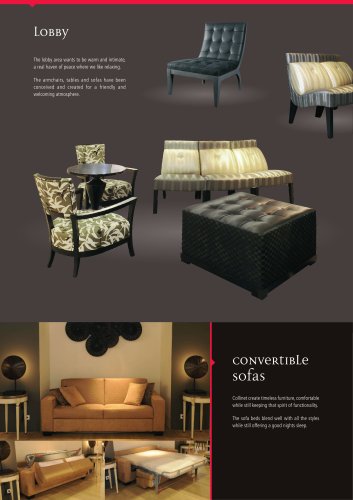 Text version
All COLLINET sièges catalogues and technical brochures