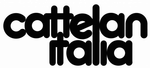 Booth

cattelan italia
Group: Arketipo/cattelan italia
BOOK 02 -
329 Pages
Design Andrea Lucatello
Madia con contenitore in
legno e ante in poliuretano
laccato bianco o graphite
opaco. Piedini in acciaio inox,
verniciati bianco o graphite
opaco. Ripiani interni in
cristallo trasparente. Cassetto
interno nelle versione a 3 ante.
Sideboard in matt white or
graphite lacquered wood
with polyurethane doors.
Stainless steel feet, matt white
or graphite varnished. Interna
shelves in clear glass. Interna
drawer in the 3 doors version.
Bahut en bois et portes en
poliuréthane laqué mat blanc
ou graphite. Petit pieds en
acier inox, verni blanc ou
graphite mat. Etagère interne
verre transparent, tiroir intérieur
avec version 3 portes.
Aparador en madera con
puertas en poliuretano
lacado blanco o graphite
opaco. Patitas en acero inox,
barnizado blanco o graphite
mate. Estante interior en crista
transparente. Cajón interior en
la versión 3 puertas.
Anrichte Struktur Holz und
Türen Polyurethan matt weiB
oder graphit lackiert. FüBchen
aus Edelstahl, mat wei6 oder
graphite lackiert. Innenböden
Klarglas. Version drei Türen mit
Schublade ausgestattet.
P. 3

_TavoliniCoffee Tables_Tables Basses_MesitasCouchtische_Журнальные Столы207209213191193218199230205195215197203220211189217201ALIENARENAATLASATOLLOATOLLO...

P. 4

INDICEJNDEX BOOK 1 _Tavol¡ fissi Fixed Tables_Tables_ Mesas fijas Tische_ Ciò/ibi 6e3 pacKjiaflKi/i 334 BELUGA BISTROT 95...

P. 5

313 LULU' 313 LULU' B 221 MARGOT 229 MARGOT H 227 MARGOT XL 227 MARGOT XLB 315 MELISSA 327 MIA 233 MICKEY 261 NICOLE 249...

P. 6

altea47avenue15bay17futura 329futura 431kayak 224labyrinth 411legend 240legend 341shamal leather42shark23iceberg45BOOK 02.indd 611/04/12 12.29

P. 7

7chelsea20chelsea B19kayak 325labyrinth 28luna13prisma35futura 2labyrinth 3shamal28943sideboards_madieBOOK 02.indd 711/04/12 12.30

P. 9

labyrinthBOOK 02.indd 9911/04/12 12.30

P. 10

BOOK 02.indd 1011/04/12 12.30

P. 11

labyrinth 4BOOK 02.indd 111111/04/12 12.30

P. 12

Design Andrea Lucatello Madia con contenitore in egno laccato bianco opaco, con ante in poliuretano bianco opaco. Piedini in acciaio inox o...

P. 13

lunaBOOK 02.indd 131311/04/12 12.30
Text version
All cattelan italia catalogues and technical brochures
BOOK 01

377 Pages

Indice 2012

46 Pages
Archived catalogues
cattelan_book1

366 Pages

cattelan_indice

36 Pages