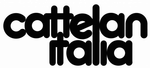 Booth

cattelan italia
Group: Arketipo/cattelan italia
BOOK 02 -
329 Pages
Design Alessio Basson
Madia a tre ante e due
cassetti. Struttura in legno
accato bianco o nero lucido
con frontali laccati bianco
o nero lucido o specchiati.
Oppure struttura e frontali in
noce canaletto o wenghè.
Inserti e base in acciaio inox.
Ripiani interni in cristallo
trasparente.
Sideboard with 3 doors and
2 drawers. Frame in polished
white or black laquered wood
with doors and drawers in
polished white laquered,
polished black laquered
wood or mirrored or entirely in
walnut canaletto or wenghè.
Stainlees steel profiles and
base. Internal clear glass
shelves.
Bahut 3 portes 2 tiroirs.
Structure en bois laqué
brillant blanc ou noir avec
tiroirs et portes en bois laqué
brillant blanc, noir ou mirroité
ou complètement en noyer
canaletto ou wenghe. Insert et
base en acier inox, étagères
internes en verre transparent.
Aparador con tres puertas y
dos cajones. Box en madera
lacada blanco o negro brillo
con puertas y cajones en
madera lacado blanco o
negro brillo o cristal espejado
o toda en nogal canaletto
o wengè. Aplicaciones
y base en acero inox.
Estantes interiores en crista
transparente.
Kredenz mit 3 Türen und 2
Schubladen, aus lackiertem
Holz glanzend wei6 oder
schwarz, oder Nussbaum
canaletto oder Wenghè.
Die glânzendem lackierte
Holz-Ausführung ist auch
mit Türen und Schubladen
aus verspiegeltem Glas
erhaltbar. Details und basis
aus Edelstahl. Fachboden aus
transparentem Glas.
P. 29

futuraBOOK 02.indd 292911/04/12 12.31

P. 30

BOOK 02.indd 3011/04/12 12.31

P. 31

futura 4BOOK 02.indd 313111/04/12 12.31

P. 32

BOOK 02.indd 3211/04/12 12.31

P. 33

futuraBOOK 02.indd 333311/04/12 12.31

P. 35

prismaBOOK 02.indd 353511/04/12 12.31

P. 36

BOOK 02.indd 3611/04/12 12.31

P. 37

prismaBOOK 02.indd 373711/04/12 12.31

P. 38

BOOK 02.indd 3811/04/12 12.31

P. 39

prismaBOOK 02.indd 393911/04/12 12.31
Text version
All cattelan italia catalogues and technical brochures
BOOK 01

377 Pages

Indice 2012

46 Pages
Archived catalogues
cattelan_book1

366 Pages

cattelan_indice

36 Pages