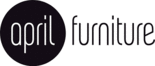 Booth
Asche&Unkelbach GmbH
Sunbed LOOPSTER -
1 Pages
LOOPSTER Liege
Für die Aufpolsterung wird ein hochwertiger Schaumstoff verwendet. Der Polsterstoff wird traditio-
nell für den Hochseebedarf verwendet und ist absolut wasserdicht. Die Nahte werden zusatzlich von
innen verdichtet. Für den Stoft wird ein spezielles, einzigartiges Ausrüstungsverfahren verwendet,
dass die Faser mit einer Schutzschicht umhüllt. Dadurch wird der Polsterstoff besonders schmutzre-
sistent, sowie dauerhaft pflegeleicht, atmungsaktiv und hautfreundlich.
LOOPSTER Sunbed
Top-quality foam has been used for the padding of this seat. The upholstery is the same fabric used
in particularly heavy-duty furniture for use on the high seas and is completely waterproof The
stitchings are additionally sealed from the inside. A unique finishing procedure is used for the fabric,
which encases the fibres in a protective layer. As a result, the upholstery is extremely stain-resistant
as well as easy to clean. The fabric also breathes and is skin friendly.
Farben / Colours (Natté von Sunbrella / Natté by Sunbrella)
grey chiné canvas heather beige dark taupe
april allterior furniture Asche & Unkelbach GmbH Friedrich-Ebert-Anlage 36 D-60325 Frankfurt am Main
T+49 69 244 3 33 189 +49 60 244 333 200 info@april-allterior.com www.april-allterior.com
closed
■ ' . ■' . '
1130 mm
open
300 mm
870 mm
150 mm
2000 mm
Text version
All Asche&Unkelbach GmbH catalogues and technical brochures