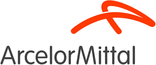 Booth

ARCELORMITTAL
Group: ArcelorMittal
Sunstyl -
16 Pages
m asca r e t
1-2. Grand Place Shopping Center in Grenoble - Architect: SCAU - Photographer: Bruno Delamain - 3-5. Les Argoulets Parking
Garage in Toulouse - Architect: Agence Azema - Photographer: Claude Abron - 4. Erève in Rennes - Architect: Lanoire/
Courrian and Poggi Architecture - 6. Sophysa - Architect: Agence d'architecture Metra - Photographer: JF Chapuis - 7. Beuvryla-Forêt Middle School - Architect: Parallèle III. Mr Noyer - 8. IRR in Nancy - Architect: Agence Brunet Saunier
1
o x y g En
2
" capturing space
and minds "
3
4
5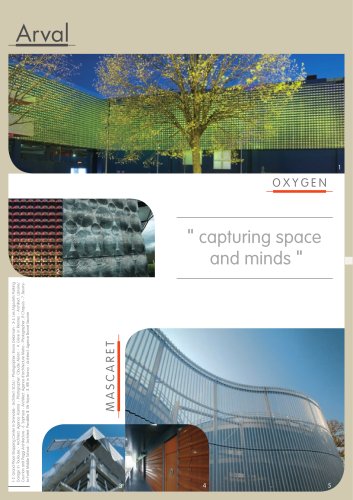 P. 1

Ar va I ArcelorMittal Sunstyl A fresh loo at sun screens

P. 2

Imagine architecture that changes hour by hour, day and night. Season by season, discover a new vision of comfort where Nature's brightness is...

P. 3

contrastsoxygenshapes andbaïne-decobaïne-stylCreatingmaterialsSunstyloutdoor2moonlight effectsopening34inside transparencyplays of shadowand...

P. 5

Sunstyl Spectacular solutions With genuine alchemy between metal and light, our spectacular solutions highlight steel's flexibility to create one-of-a-kind...

P. 6

sterel1. Centre hospitalier in Arras - Architect: Architecture Studio - 2. Ecole des Mines in Albi - Architect: Architecture Studio - 3. ERFPS Rouen -...

P. 7

Sunstyl Creative solutions 0¿ >- Offering freedom of shape, colour and material, Sunstyl highlights your creativity Whether for...

P. 8

1. Magasin Miltrade: Architect: Filipe Saraiva - 2-3. Garage Smart de Nice - Architect: D.R. - Photographer: Paul Robin 4-5. Centre Antoine Lacassagne...

P. 9

Sunstyl Traditional solutions SORMIO Whether for façades or overlay roofs, our traditional steel solutions combine design with flexibility...
Text version
All ARCELORMITTAL catalogues and technical brochures
Archived catalogues
Material Selection Guide

23 Pages

Floor systems guide

96 Pages